What is it they say? There are two things you can count on in life, death, and taxes? Paying taxes is part of the American and Virginian way.
While all 50 states in the US must pay the same federal income taxes, Virginian residents benefit from favorable income tax laws compared to many other states in the US.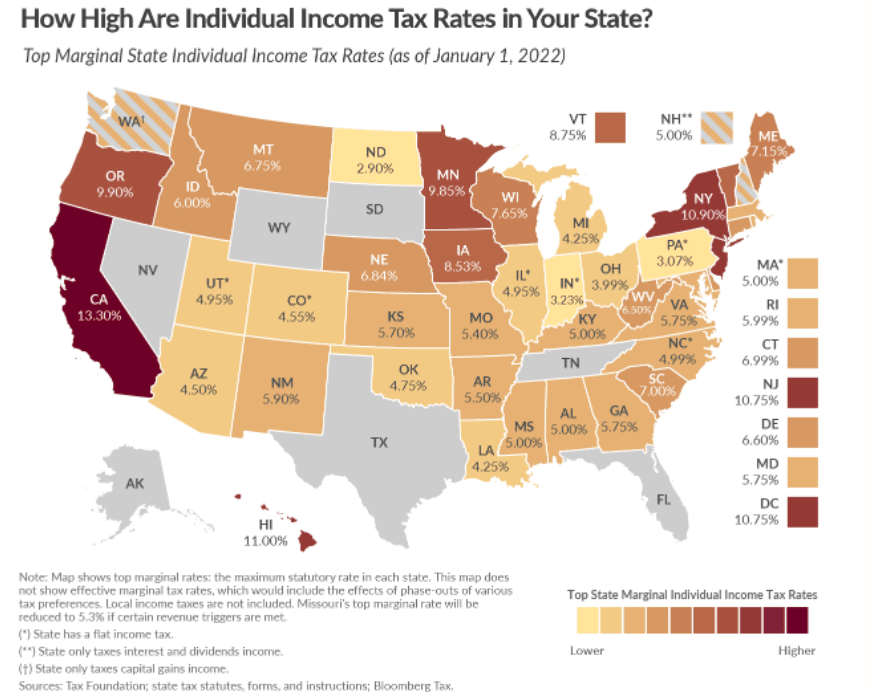 While the Virginia income tax might be favorable, everyone would like to find an avenue to reduce their state tax obligation.
Read on for some options you could take to reduce your Virginia income tax.
Income Tax Exemptions
Virginia is an income tax-friendly state. Be sure when you're doing your taxes that you take advantage of the yearly tax exemptions available to you.
The state allows a $930 tax exemption for the following:
Yourself
Spouse
Dependents
… and an additional $800 exemption for:
Residents 65 or older
Blindness
If you have only partial residency, there are some restrictions. Be sure to talk with your tax person for clarification.
Invest in Virginia's 529 Savings Plan
Do you have kids who you're going to need to send to college at some point? You need to be investing in Virginia's 529 college savings plan.
The plans allow your invested money to grow free from state federal income taxes. In Virginia, a little-known part of the 529 law allows you to write off your 529 contributions on your state income tax.
Accounts may grow tax-deferred and are tax-free of federal and Virginia taxes when withdrawals are used for Qualified Higher Education Expenses. Virginia taxpayers who are Virginia 529 account owners can deduct their contributions up to $4,000 per account, per year, with unlimited carry forward to future tax years.
To do this complete write-off, you must plan and organize accounts, so be sure to work with your financial planner to take advantage of this big state income tax write-off.
Private School Tuition
Another creative way to take advantage of your 529 investment is to use it for tuition for a private school.
Virginians are allowed to invest up to $4,000 per account per year in each account.
When your child or grandchild's private school tuition is due, you make a distribution directly to the school from the 529 accounts. This allows you to pay a large chunk of tuition without paying Virginia state taxes on the funds.
Take Advantage of Land Preservation Tax Credits
The State of Virginia incentivizes the preservation of raw land in the state through Land Preservation Tax Credits. I
To participate in this program and gain the income tax advantage, you need to purchase land preservation tax credits (LPCs) from Virginia landowners. These same landowners have made charitable donations of land for conservation purposes.
Lease Rather than Buy to Reduce Virginia State Taxes
The next time you're ready for a new car, think twice before buying. It turns out that you may be better off leasing it in Virginia.
Personal property taxes are charged on the vehicle when you buy a car in Virginia. You don't pay those when you lease.
The rate varies slightly from county to county. In Fairfax County, the rate is $4.57 for each $100 of assessed value, and they use J.D. Power Valuation Services to get a total value.
You can skip paying all of those taxes by leasing instead of buying.
Pay Less for Your Virginia Income Tax
Even in a relatively tax-friendly state like Virginia, there are ways to reduce your overall responsibility.
Schedule a meeting to see how we might be able to help you save on your Virginia taxes.