In 2010, Mark Shelby founded Vertical Investments, LLC to provide straightforward service and plainspoken advice to individuals and families throughout the Hampton Roads area. We wanted to elevate the level of financial services available in our region – hence the "Vertical" part. The "Investments" part shifted the conversation from a typical, transaction-based exchange to a deeper relationship based on tending to investors' total portfolios.
In the years since, none of these goals have changed. In fact, we've enjoyed seeing our early vision take shape, and have come to realize that what we've been doing all along often goes beyond investing as well. As we advise clients on their portfolios, we also tend to their wider wealth interests.
To underscore our continued focus on far-reaching levels of client care, we are pleased to announce a springtime launch of our (sort-of) new firm name, Vertical Wealth Management.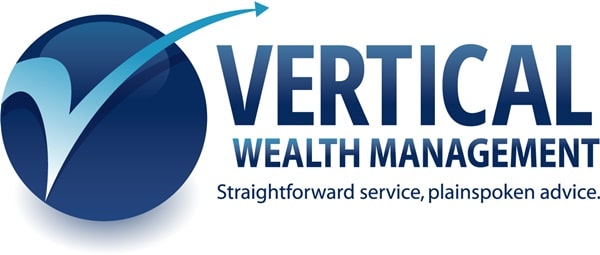 As we describe on our website: "Wealth management is about more than just picking some good investments or owning the right investment products. Wealth management involves a disciplined process that includes nearly every aspect of your financial life. From retirement planning to investments to tax management and estate planning, wealth management covers a broad spectrum of issues and goals."
Do you and your family have personal or professional opportunities and challenges that might benefit from integrated financial planning, offered by an objective advisor who is dedicated to serving your highest interests? We hope you'll give us a call to find out more.
_____
Mark Shelby is President of Vertical Investments, LLC. DBA Vertical Wealth Management, a Registered Investment Advisory firm offering fee only financial planning serving Virginia Beach, Norfolk, Chesapeake, Mclean, Tysons Corner, Reston and Williamsburg Va. Vertical Wealth Management provides successful individuals and families with comprehensive wealth management and financial planning.
This article is for informational purposes only and should not be construed as specific investment advice tailored to an investor's unique needs, risk tolerance, and investment objectives. Investing entails risks, including possible loss of principal. There are special risk considerations associated with value strategy investing, international investing (including emerging markets), and small company investing. Consider the investment objectives, risks, and expenses of any mutual fund carefully before investing. This information does not represent a recommendation of any particular security, strategy or investment product. Vertical Investments is an investment advisor registered with the Virginia State Corporation Commission. Information contained herein has been obtained from sources believed to be reliable, but is not guaranteed. Past performance is not indicative of future results and no representation is made that stated results will be replicated.