Financial Advisor, Virginia
We help you understand your life goals . . . then create and manage a plan to ensure you achieve them.
Tailored financial advice based on your best interests
Vertical Wealth is a fee-only financial advisor serving Virginia Beach, Norfolk, Williamsburg, Richmond and surrounding Hampton Roads area.
Whether you're an individual planning for retirement, a business owner reviewing company pension options, parents hoping to put your kids through college, or retirees looking forward to traveling, when you work with Vertical Wealth you receive jargon-free financial advice tailored to your unique situation and goals.
An objective opinion of your situation
Fee-only financial advice means you get the very best advice possible.
Some financial planners earn a commission when they buy or sell an investment product for you, creating a conflict of interest that could affect their recommendations. They may be suggesting a particular financial product because it impacts how much money they make—instead of thinking about their client's best interests.
At Vertical Wealth, we align the fees you pay with your unique needs so we serve you in the fairest way possible.
Work with a team of experts
Financial advice isn't just about investment recommendations. From taxes to insurance to estate planning, your financial picture has a lot of moving parts.
When you work with Vertical Wealth, you'll collaborate with our team of investment, financial and retirement planning experts. Through different alliances we've made in the community, you'll also have access to the experts you need to resolve any financial issue or clarify any goal.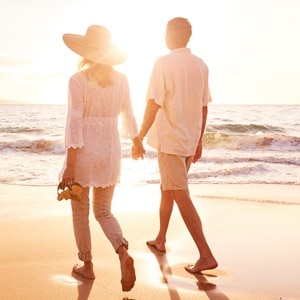 Depending on your needs, your financial advisory team can also include a Certified Public Accountant, an estate attorney, a business planner, and an insurance specialist who come together to serve your entire financial well-being.
Stay focused on your financial goals
You'll benefit from the time and resources Vertical Wealth has invested in developing a financial planning process. This process eliminates distractions and keeps you on track to achieving your financial goals.
The first step is what we call "discovery," a conversation about what's most important to you, both financially and personally. There's no intimidating sales pitch or technical speak about confusing financial ratios. Instead, we will help you define what success means to you by asking questions about the things you want to achieve now … and in the future.
We'll follow up this conversation with a long-term plan to get you from where you are today to where you want to be tomorrow. And, since life always changes, Vertical Wealth will schedule regular meetings and conversations with you to adjust this plan as your goals and situation evolve.
Are you ready to have a conversation?